WE ARE BENEFITBahrain's Electronic Network for Financial Transactions
Who Are We?
The BENEFIT Company was formed to enable the financial sector in Bahrain to forge strong and lasting connections with their customers from across a wide geographical base. Moreover, BENEFIT helps steer these connections towards enriching the value quotient in all of their interactions with member banks and other stakeholders.
As the key conduit for all electronic financial transactions throughout Bahrain, BENEFIT's success has been made possible through a combination of skilled workforce, cutting edge technology, focused strategic planning and initiatives, and determination to provide the most modern financial service for those residing in Bahrain.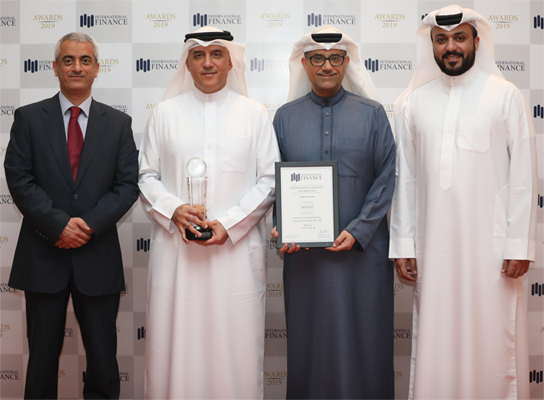 Benefit awarded as the fastest growing electronic payment solution at the International Finance Awards 2019
[ READ THE ARTICLE ]
BENEFIT's Vision
To shape the future of society through innovative digital solutions.
BENEFIT's Mission
With cutting-edge business and lifestyle solutions that are essential to everyday life, we inspire and energise individuals, institutions and society to unleash new opportunities.
BENEFIT's success has been made through a combination of:
Focused Strategic Planning
How did it all start?
BENEFIT was established in November 1997 by 17 commercial banks as the National ATM and Point of Sale switch of Bahrain. It was initially licensed by the Central Bank of Bahrain (CBB) to be 'the provider of ancillary services for the financial sector,' and soon expanded to cover markets outside Bahrain.