What is POS
A point of sale (POS) technically means the point in a shop at which the product changes ownership. Most retailers and almost all our merchant clients today use POS terminals to electronically process card payments.
Our network covers POS transactions at any POS terminal supplied by the acquirer bank, enabling BENEFIT cardholders to pay at any POS terminal in Bahrain using their debit (ATM) card, completely free of cost.
Participating Banks
The authorized acquirers for POS terminals in Bahrain are:





As a merchant, you can make use of this service by using your BENEFIT card to make vendor payments of any volume, any charges. Also, once you set up a POS terminal, your customers will be able to enjoy a seamless transaction using their BENEFIT card.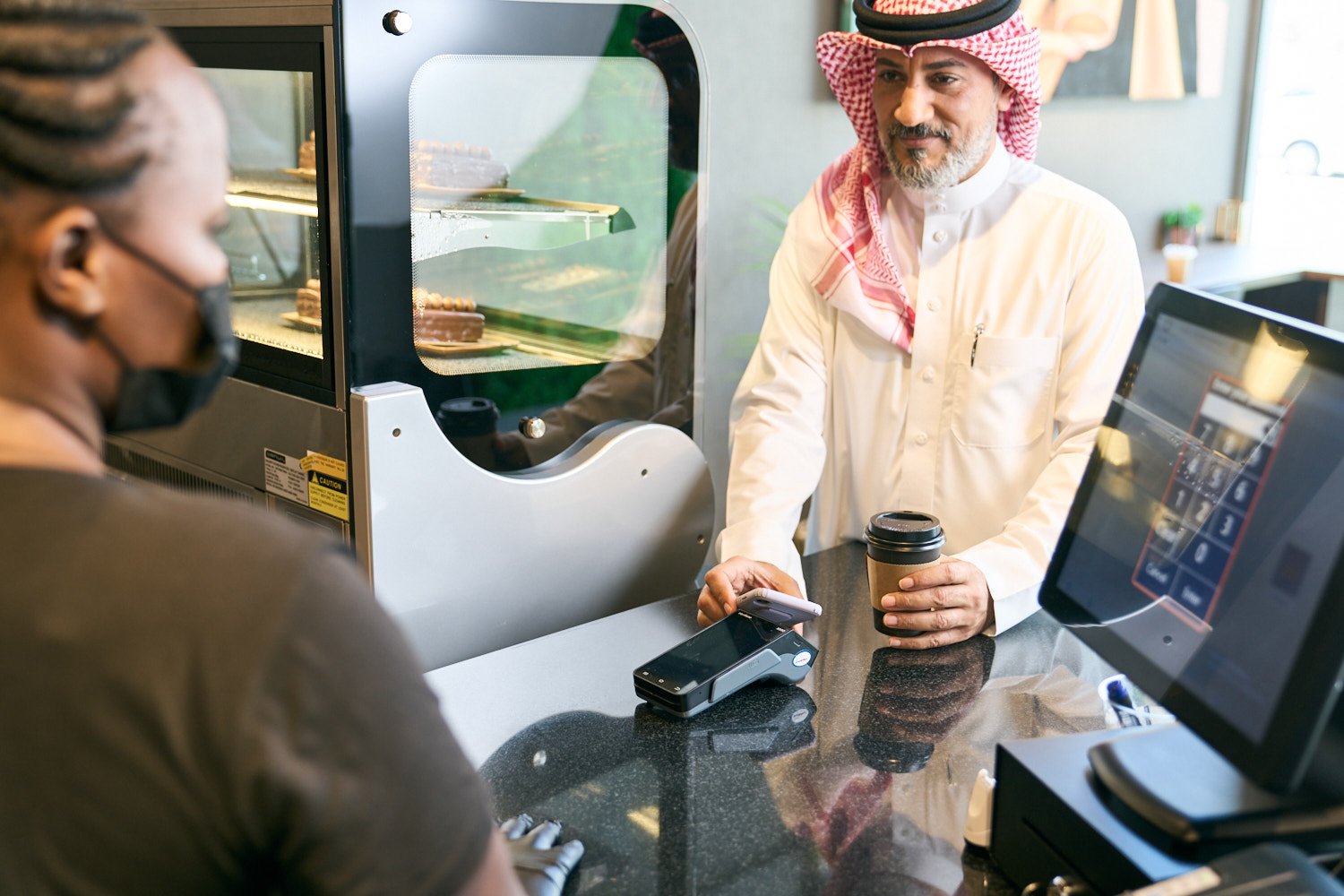 Benefits
While enabling completely contactless, digital transaction, BENEFIT transactions also offer the highest levels of security.
Along with optimizing the checkout process at your outlet, having an efficient POS system in place creates a seamless shopping experience for your customers, making them want to return.